The founders of Voice & Reason are a hands-on pair of agency veterans with years of experience collaborating in large agency environments. Together with our team of experts, we've strategized, created, and deployed marketing materials for businesses of all sizes, ranging from stodgy financial institutions to "change the world" social platforms. We are experts at our craft, and we've built an agency model where we can create high-quality work without compromise.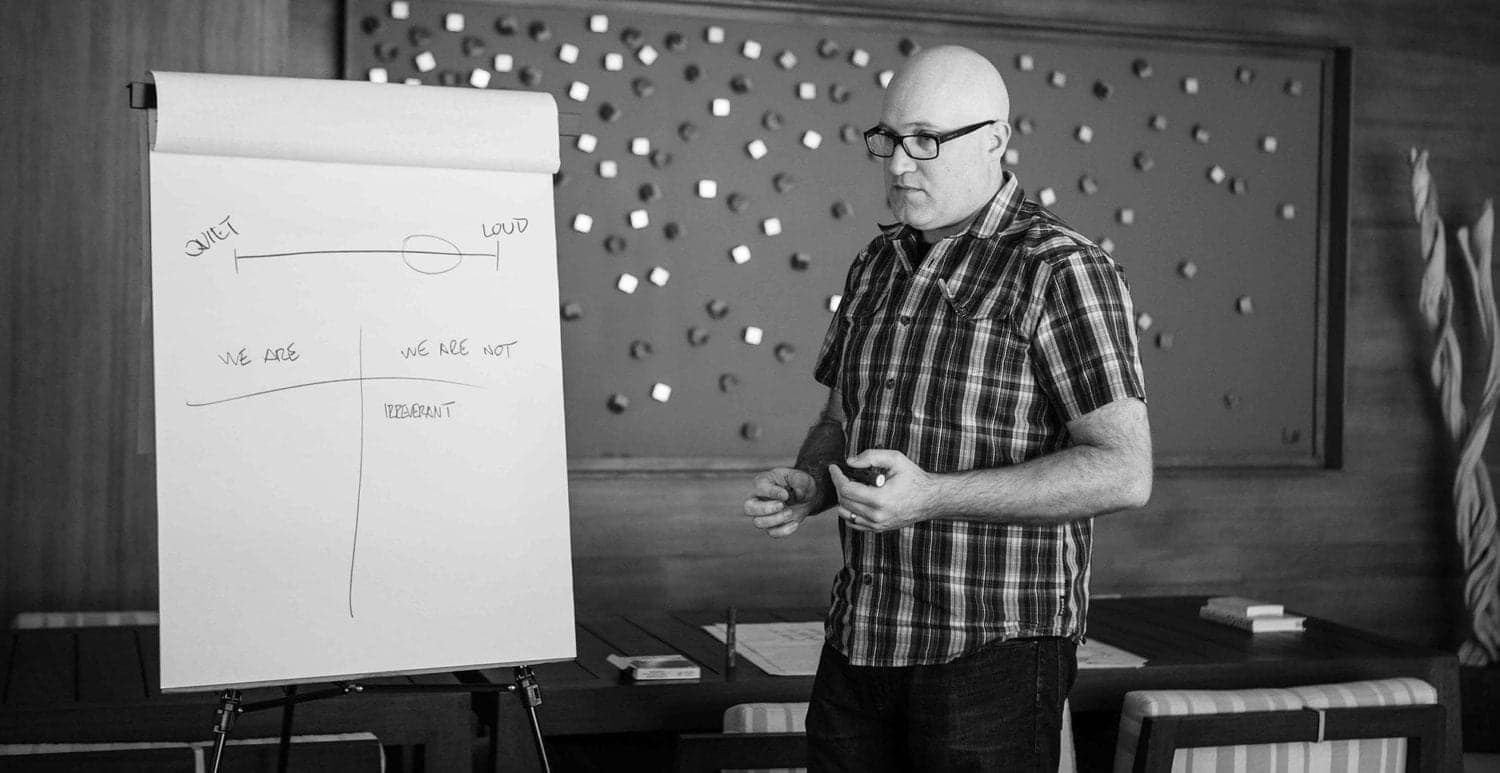 mat thomas  |  strategy Principal
What does one do with twenty years of experience leading creative teams and guiding clients through the process of creating compelling marketing materials? In Mat's case, he cashed in the hoard of frequent flyer miles, said goodbye to team utilization spreadsheets, and made the decision to focus his strategic marketing talent locally where he could spend more time with clients – and still be home for dinner.
The results of Mat's hands-on focus have been electric. Our agency is quickly becoming known for high performing marketing materials, due in large part to the complementary roles between founding partners. Strategy is not an a-la-carte service at Voice & Reason. Mat has woven strategic intent through all of our deliverables such that everything we create fits into a larger plan of audience engagement and growth for clients' organizations.
The professional experience Mat brings to any engagement comes from years of leading creative exercises for Agency Oasis (later acquired by Rightpoint), where as Creative Director he built a team from scratch and developed a portfolio of work that generated new opportunities based on a reputation of ingenuity and performance.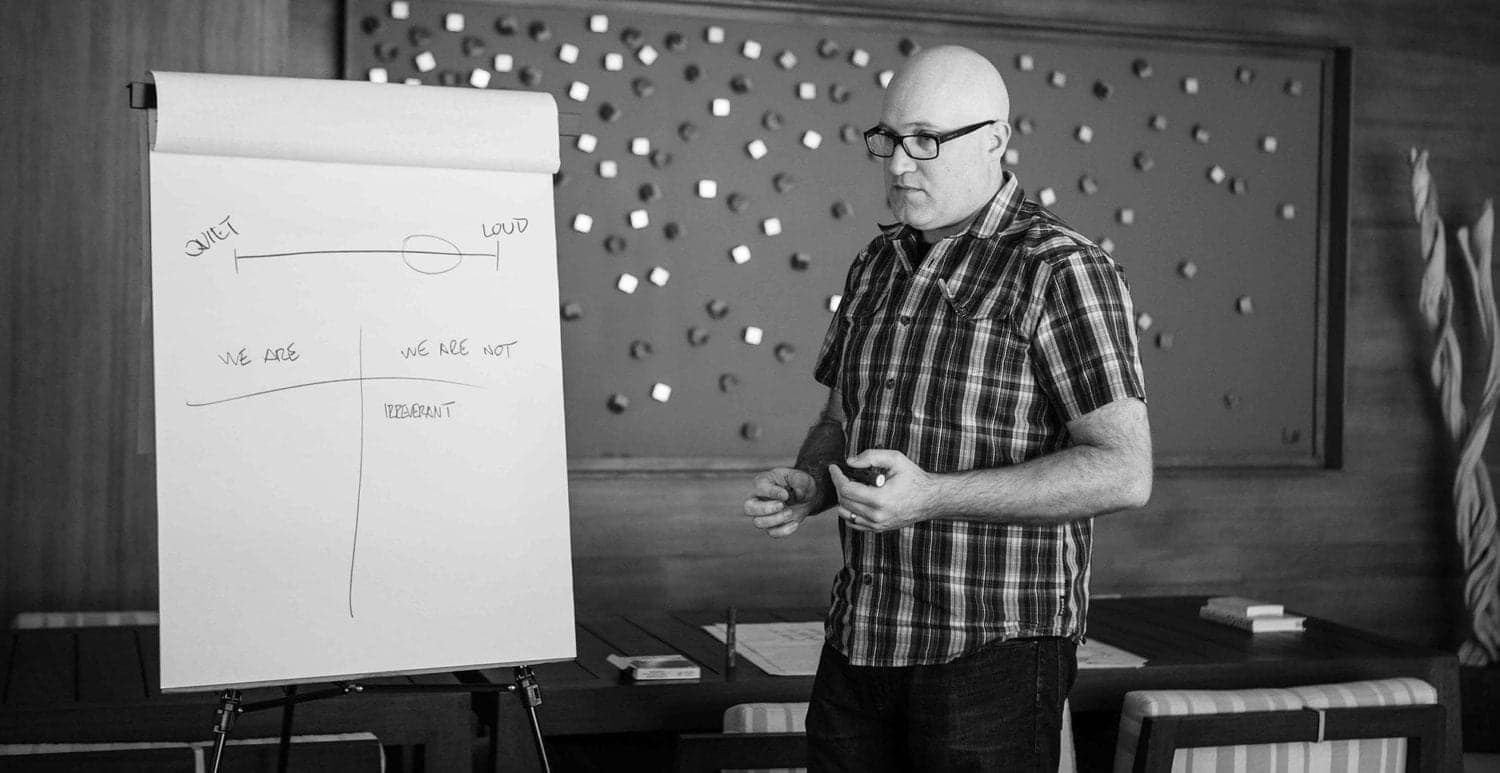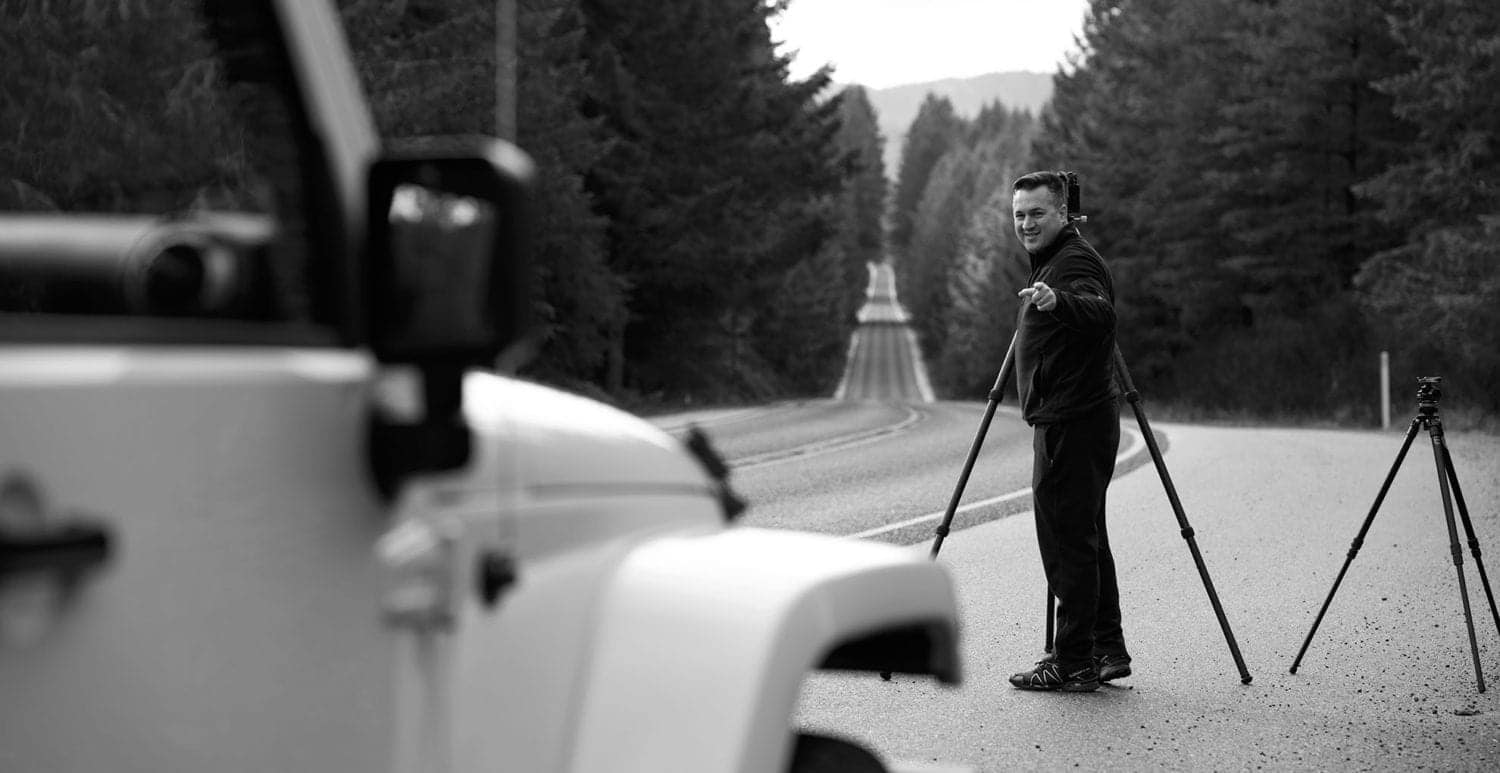 TJ Sugnet  |  Creative Principal
TJ's reputation for designing thoughtful materials with striking visuals comes from a process learned and refined for over twenty years. His approach always begins with understanding the audience and objectives behind the work. As such, all decisions behind the use of color, typography, images, and other content elements are directly related to tactics of user psychology and brand building. This practice of "defensible design" was used as a foundational element in the creation of Voice & Reason's project methodology and extends to all of the work we produce under TJ's design management.
Across all projects, TJ is responsible for establishing and maintaining a consistent experience to elevate our clients' brands. He leads a team of writers, designers, and developers who work closely together to create not only the experiences that they conceptualize but also the content within.
For all the work being done, don't assume for TJ to be behind the scenes. When not evaluating new marketing technologies, you'll find him actively involved in client strategy sessions, promoting the agency, and building our team of professional creatives.
"Wouldn't it be awesome," we used to say, "to have an office right above Sutter Street in historic old town Folsom, where we could feed off of the creative energy and roll right into one of our favorite watering holes."
Well sure enough, that's exactly what we did. We've established a studio space right where we want to work. In a building hundreds of years old, we've embraced the creaky, uneven floors and brought in the technology and creature comforts necessary to make the space conducive to creative productivity. It's an environment where teams enjoy working and clients enjoy visiting.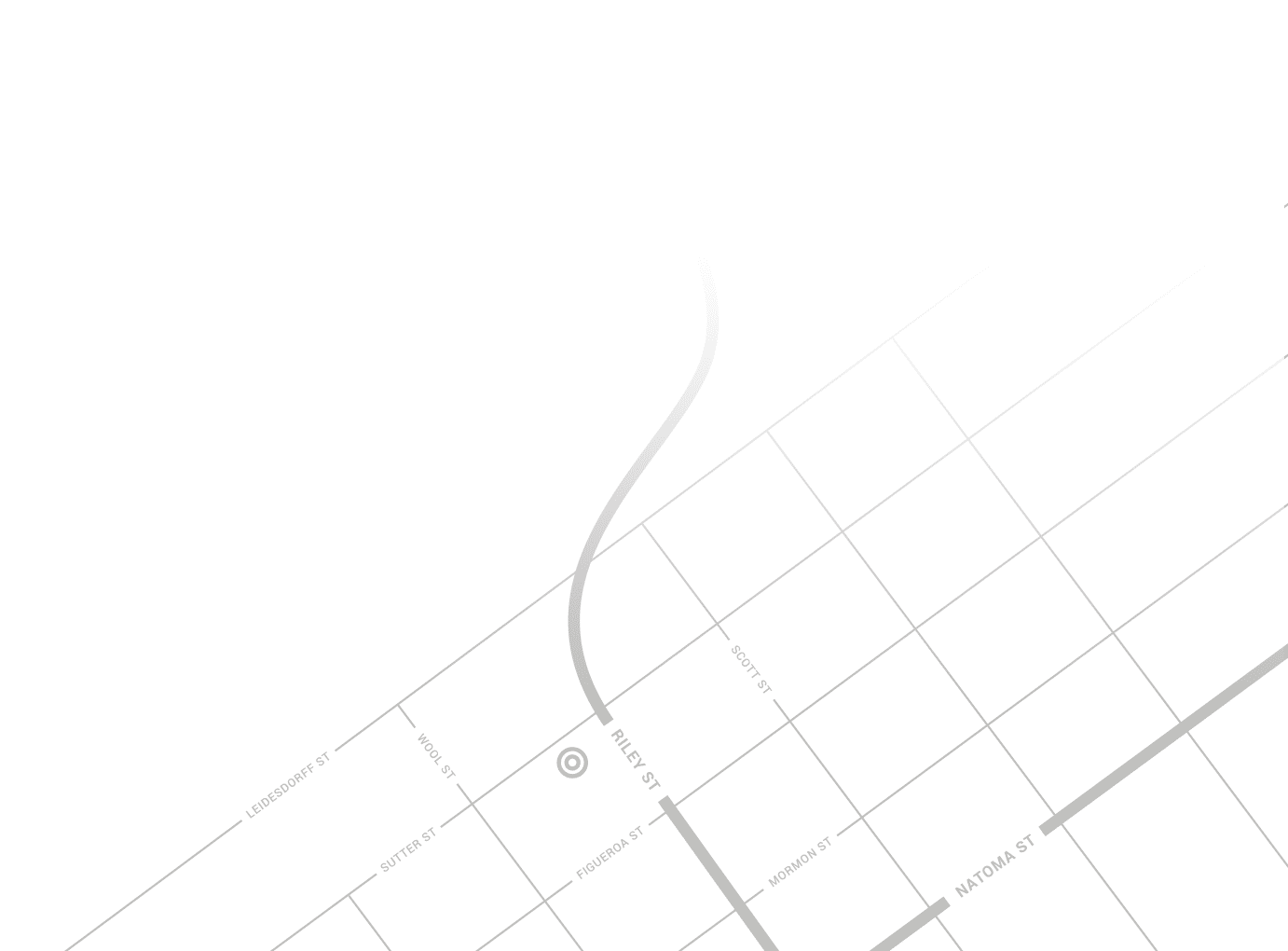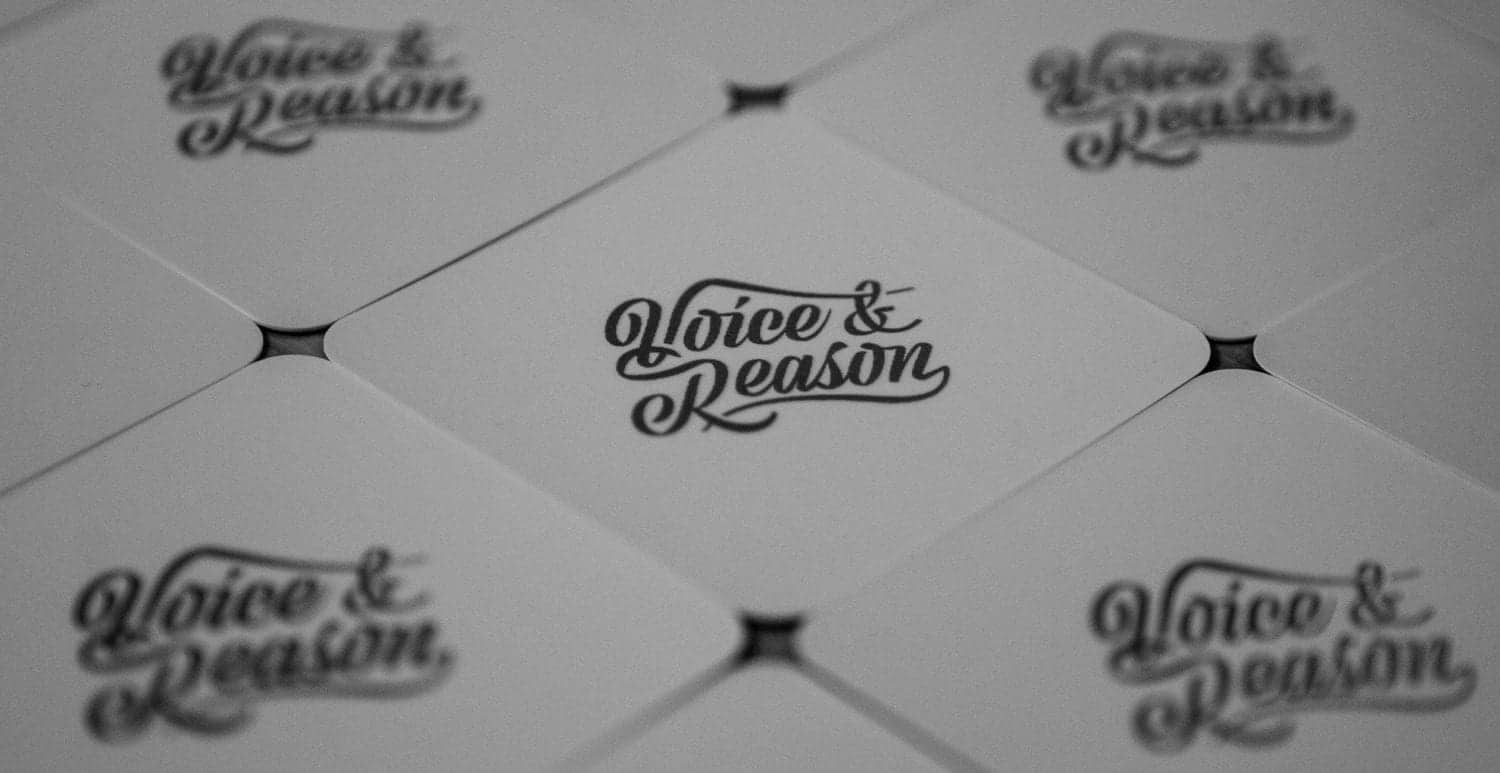 When we launched the agency, we knew that we wanted to take the time to get the name and branding just right. For that reason, we formed our LLC under a generic name and spent the hours in between projects thinking about names that would embody what we stood for, while maintaining a connection to the field of brand communications.
The concept of "voice" is very powerful when it comes to visual channels like print and web. Simply using typography and color, we can create an experience that feels soft as a feather or as loud as a rock concert. Finding and honing a visual voice for our clients is something we tackle every day.
"Reason" is the natural complement to voice. Everything we create comes from a position of strategic intent. This is an important component of our value proposition and how we differentiate from hundreds of other regional brand agencies. Our clients come to us expecting the work we do to move the needle for their business growth. We actively measure the success of our projects and expect to be accountable for performance.
Visually, the Voice & Reason logo is designed to reflect interplay between expressive voices and purposeful reasoning. The interwoven nature of strategy and design are exemplified through the letterforms and overall unified shape of the logo. We've also purposefully stayed away from traditional typeset letterforms to remind our audience of the handcrafted nature of our work and the boutique personality of our service.
Lastly, in terms of strategic positioning, the word "voice" directly relates to the rapidly emerging voice channel, as in smart speakers like Amazon's Alexa. We are very excited about the future of these platforms and are shaping our agency to gather as much expertise as possible. Having our brand name reflect this effort is emblematic of our enthusiasm and commitment.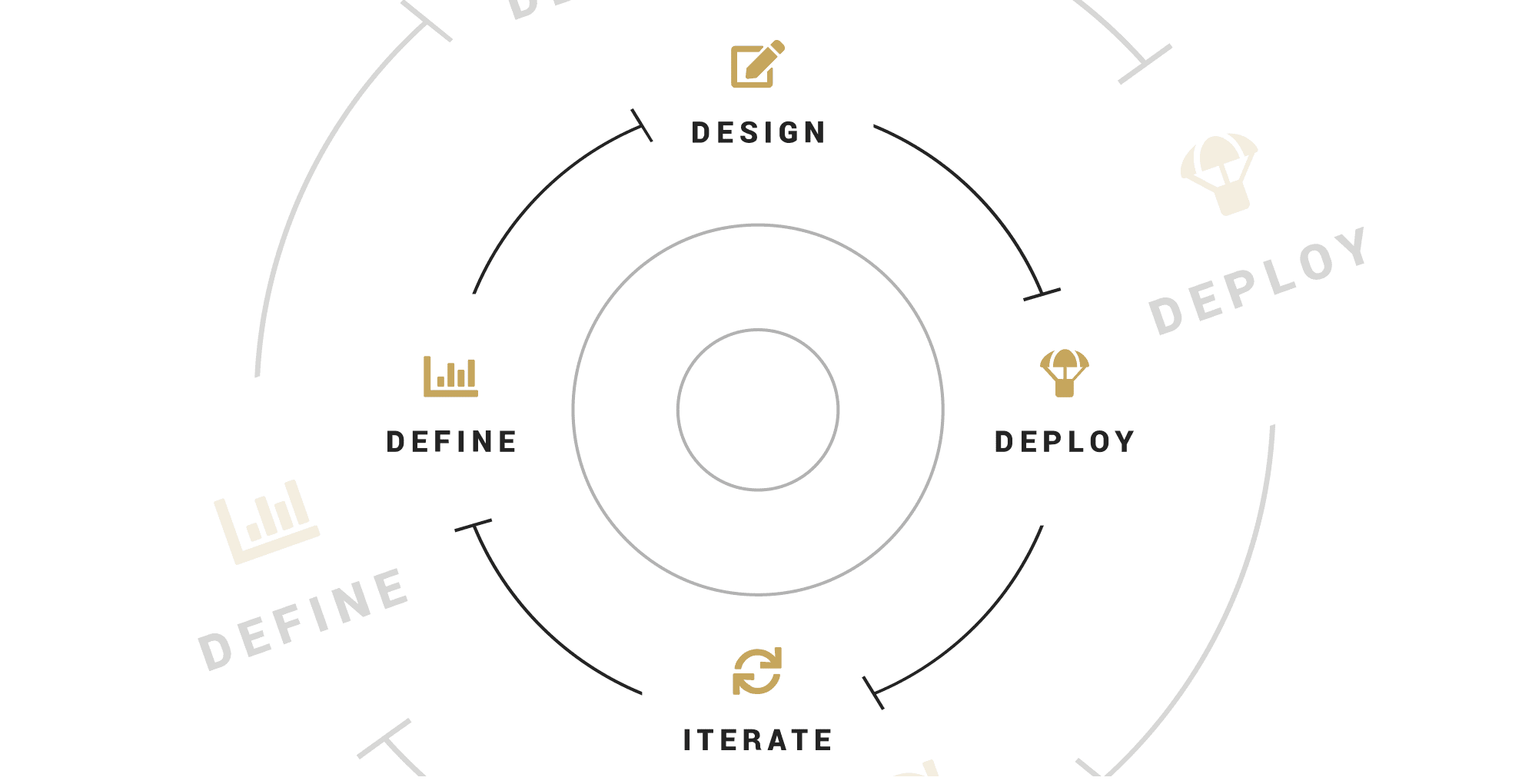 sWe believe there's a better way for businesses to engage with brand agencies. Borrowed from software development methodologies, an Agile process breaks a project down into multi-week sprints. Each sprint is an opportunity to define and execute on specific tasks and deliverables within a fixed allotment of resources.
For example, to build and launch a lead generating website, we might agree on a resource intensity of 80 hours to be used across three-week sprints. In the first sprint we agree to conduct an audience analysis, create wireframes (blueprints of pages), and construct messaging themes. At the conclusion of the sprint, these items are complete and ready for use. A second sprint could then be used to user test the messaging and wireframes or  to create content and design the look and feel of pages.
Our Agile model has a number of advantages:
Materials are brought to market more quickly, then refined using real data.
The agency-client relationship is based on performance with no long term commitment.
We can pivot between Sprints to accommodate changes in marketing strategy or unforeseen needs.
Budget spend is evenly distributed and predictable, with the option to ramp up or down at any time.
Weekly check-ins provide visibility on hours used and documentation of action items for all stakeholders.
To get started with Voice & Reason, we'll sit down with you and map out the first few sprints, including the tasks and deliverables necessary to achieve your goals. We'll provide you with estimates on the effort required for tasks so we can jointly prioritize deliverables. With this high level plan in place, we can then optimize the intensity of hours over time to meet your budget and launch schedule.
NEXT UP — VIEW OUR SERVICES
Headquartered in Sacramento, CA servicing clients across the United States. We create connected, consistent marketing systems across print, digital and voice platforms.
Copyright © 2019 Voice & Reason, LLC. All rights reserved.
3 Tough questions to ask a digital agency
The hidden costs of web development
Voicify – voice experience platform